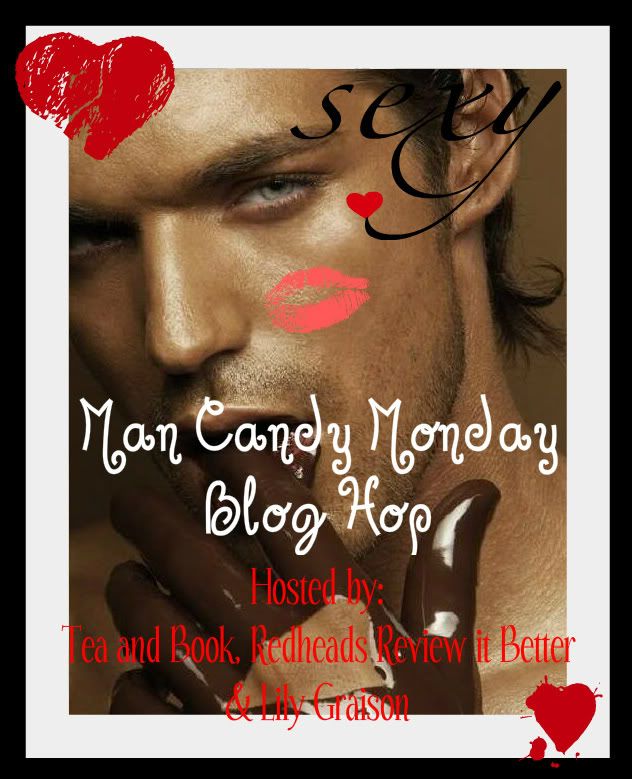 Hello lovelies! Shauni from Tea and Book, Lily Graison, and I host a Man Candy Monday Blog Hop every Monday to share all the yummy pictures of tempting men we have floating around out there. Anyone can join as long as you have a love for a good man! :)
How to join in:
-You should run a book blog or be an author with blog. Because most pictures may contain some nudity, the blog should mainly be 18 & over.
-Make a separate post for Man Candy Monday on your blog.
-Copy the html for the button above and place it at the top of your post.
-Tell us who your man candy for the week is and post pictures. (Of course if you are shallow like me and don't know the model's name, that's ok too)
-Place your name and blog title in the linky below and the url for a direct link to your post.
-Check out the other sites participating. Make sure you leave a comment about the delectable men featured.
-Contact me (redheadsreviewitbetter@gmail.com), Lily (lily.graison@gmail.com) or Shauni (teaandbook@yahoo.com) with any questions!
This model does covers and is also an actor but for the life of me I can't remember his name. *swoon* I just need a moment to wipe the drool....