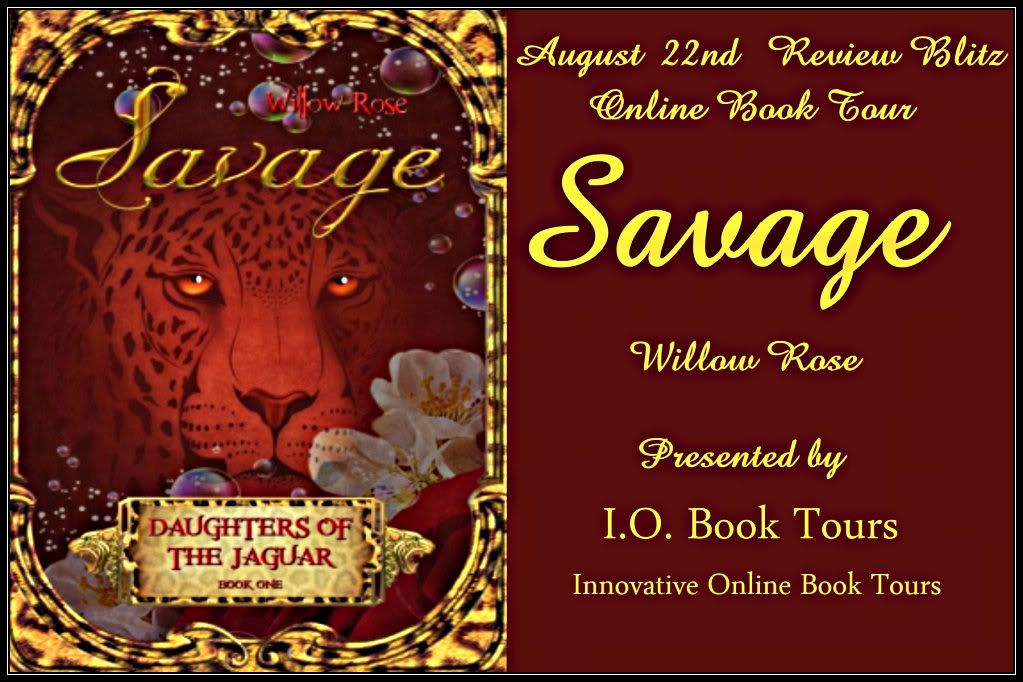 Submit this form online:
https://docs.google.com/spreadsheet/viewform?formkey=dDhmbFhSM25RLWNpNURUX3otNXctSGc6MQ
The year is 1983. Christian is 22 years old when he leaves his home in Denmark to spend a year in Florida with a very wealthy family and go to med-school. A joyful night out with friends is shattered by an encounter with a savage predator that changes his life forever. Soon he faces challenges he had never expected. A supernatural gift he has no idea how to embrace. A haunting family in the house next door. A spirit-filled girl who seems to carry all the answers. An ancient secret hidden in the swamps of Florida. One life never the same. One love that becomes an obsession. Two destinies that will be forever entangled.
Savage is a paranormal romance with some language, violence, and sexual situations recommended for ages sixteen and up