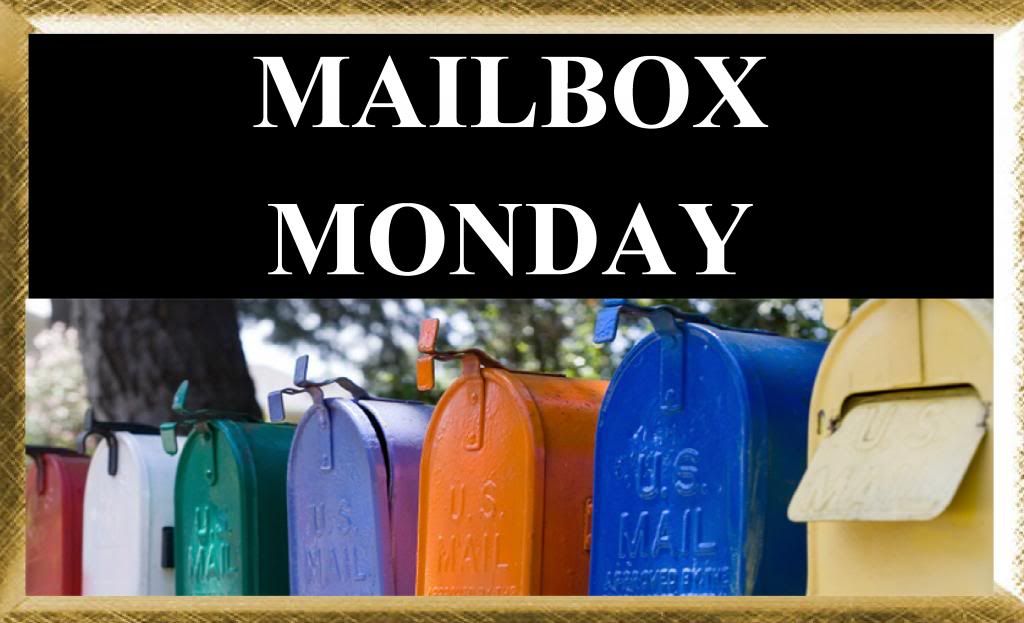 Grab the button code
A Monday blog hop organized by T B R and Bookworm Babblings to share books that are in your mailbox and you can hardly wait to read.
1) Follow T B R and I will follow you back
2) Grab the button or make your own.
3) Add your blog to the list.
4) Tell everyone what is in your mailbox :)
I can't just read the First one I need to Read the
Forbidden passions.
Deadly secrets.
A love that will stand against it all.
Rose and Derek come from different worlds. Different families. Different destinies. But nothing can stop two souls meant to be together.
Faced with supernatural threats beyond their control, and a power that could destroy everyone they care about, Rose and Derek hold onto their love.
But is love enough when the greatest threat lives inside of you?
Get the entire bestselling trilogy in this omnibus set. It includes all three novels from Rose's Trilogy:
Seduced by Innocence
Seduce by Pain
Seduced by Power
New adult paranormal romance, 17+ sexual content
If you'd like to sample the trilogy, get Seduced by Innocence FREE on Amazon!
From the Author
I created this series as a way to explore the urban fantasy genre with more of a focus on romance and erotica than my past books have had. This takes place in the same world as the Forbidden Trilogy, but is not for readers under 17, because of the explicit content! In the first three Seduced Saga books, readers get Rose's Trilogy.
The books in this trilogy are not stand alone. They tell the complete story of Rose and Derek, their romance, and what happens when their families' dark secrets come to light.
I originally planned to write their story in a 5-part novella series, but when I finished the first book, I realized they were actually full length (short) novels. Now that Rose's trilogy is complete, I've published the trilogy edition (Seduced: Rose's Trilogy) for those who do not enjoy trilogies or unresolved story lines, or if you just want the whole epic journey in one place.
I will eventually be writing Ocean's Story as a standalone novel, and one other standalone in this Saga that will be a surprise :)
I believe in true love and happily ever afters, and it is so fun to share the heat and excitement of that with you in these books. Thanks for reading! I look forward to hearing what you think.
Kimberly online:
Twitter: @KimberlyKinrade